An Untamed Wilderness on your Doorstep
The Siringit Serengeti Camp by Mantis is located under a canopy of Tortillas Acacia trees along the wildlife migration trails. The migration passes through the camp in April – June. There are an astounding 500 different species of bird recorded in Serengeti National Park. Wildlife migrates daily through the camp and it is possible to game view and bird watching from the verandah of your tent.
Game Drive Anyone?
Dawn is the best time to wake and prepare for your game drive on safari. The invigorating smells of early morning coffee mixed with fresh dew grass and wild earth awaken the soul. The sun rises in a ball of oranges and silhouettes behind our camp.
There is always something fascinating to see on a game drive: a rainbow-coloured Lilac Breasted Roller, your first sighting of a herd of Elephants migrating to the Maasai marshes for their lunchtime thirst quench, a pride of Lions or the twitching tail of a Leopard lazing in a Sausage Tree. You will find yourselves captivated, reawakened, breathing in the natural scents and sounds of an untamed wilderness. Wildlife in the Serengeti National Park can be enjoyed in its natural habitat.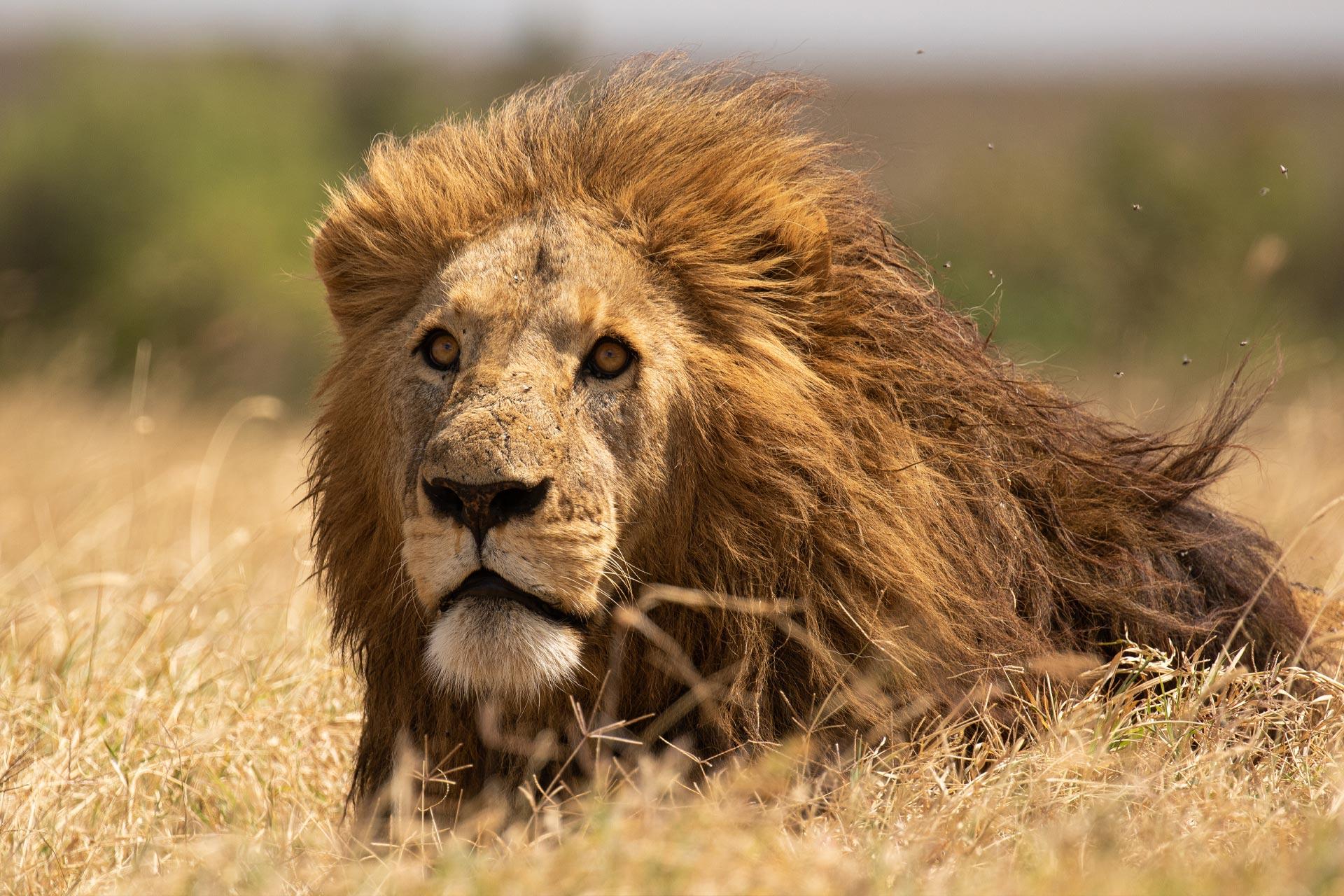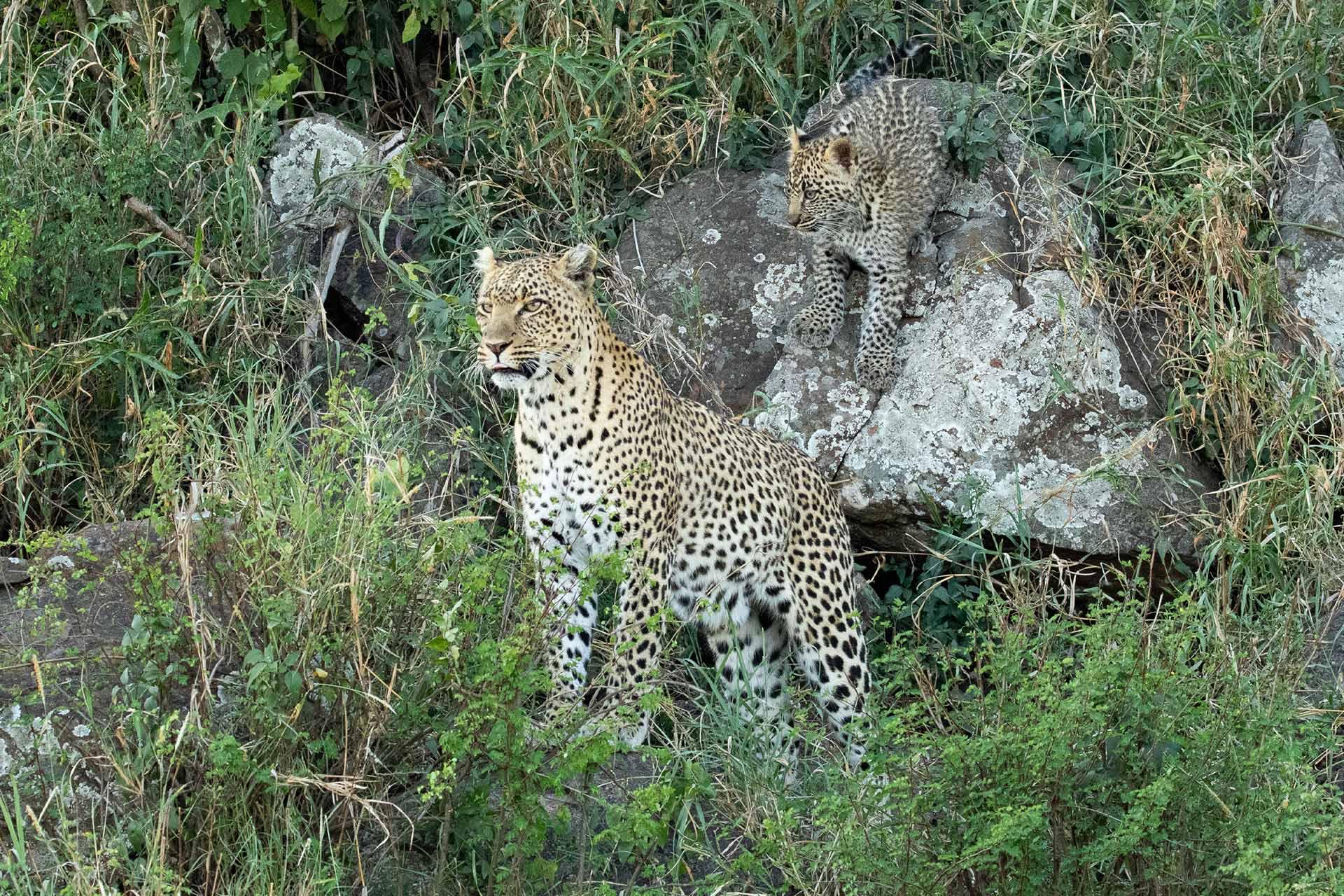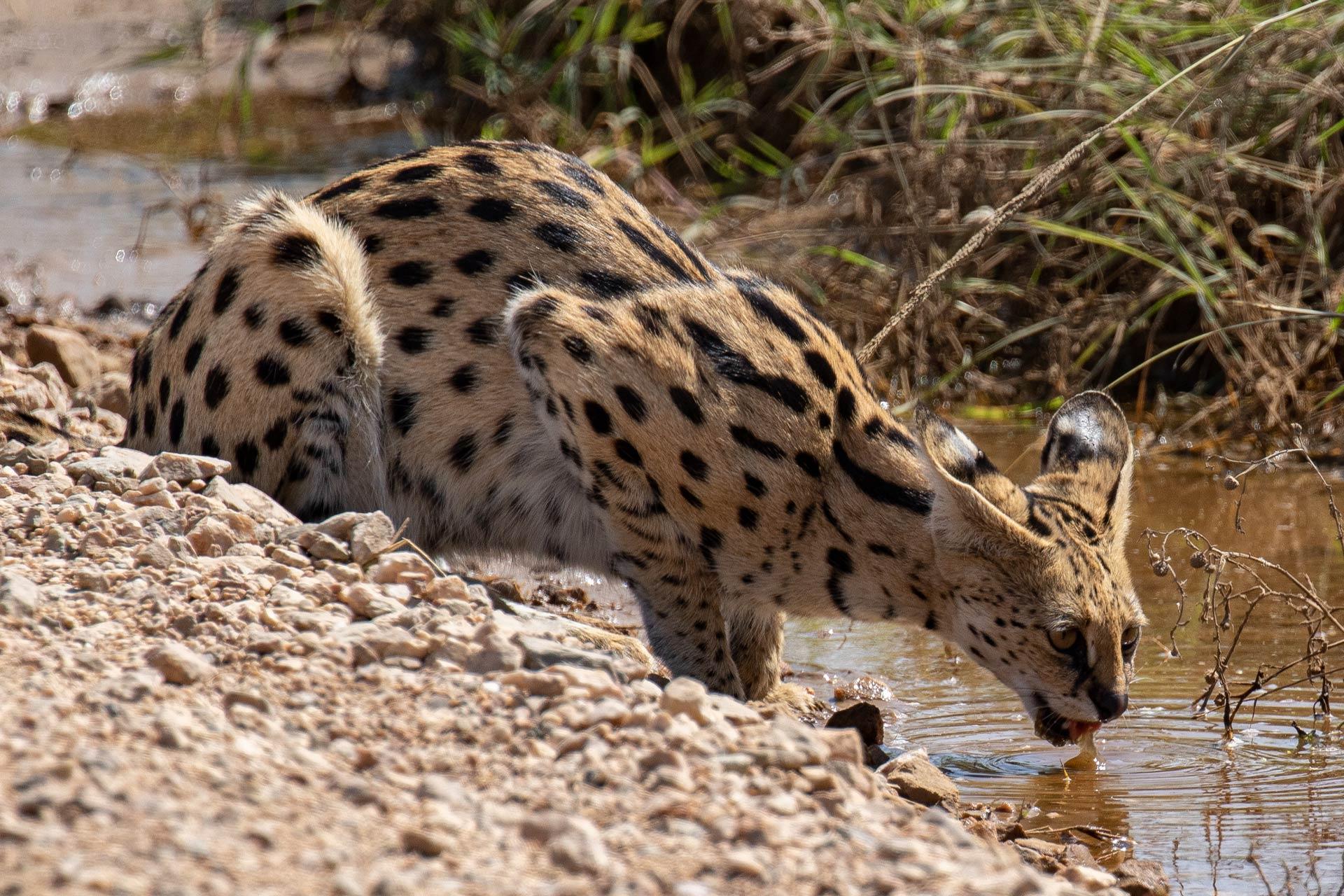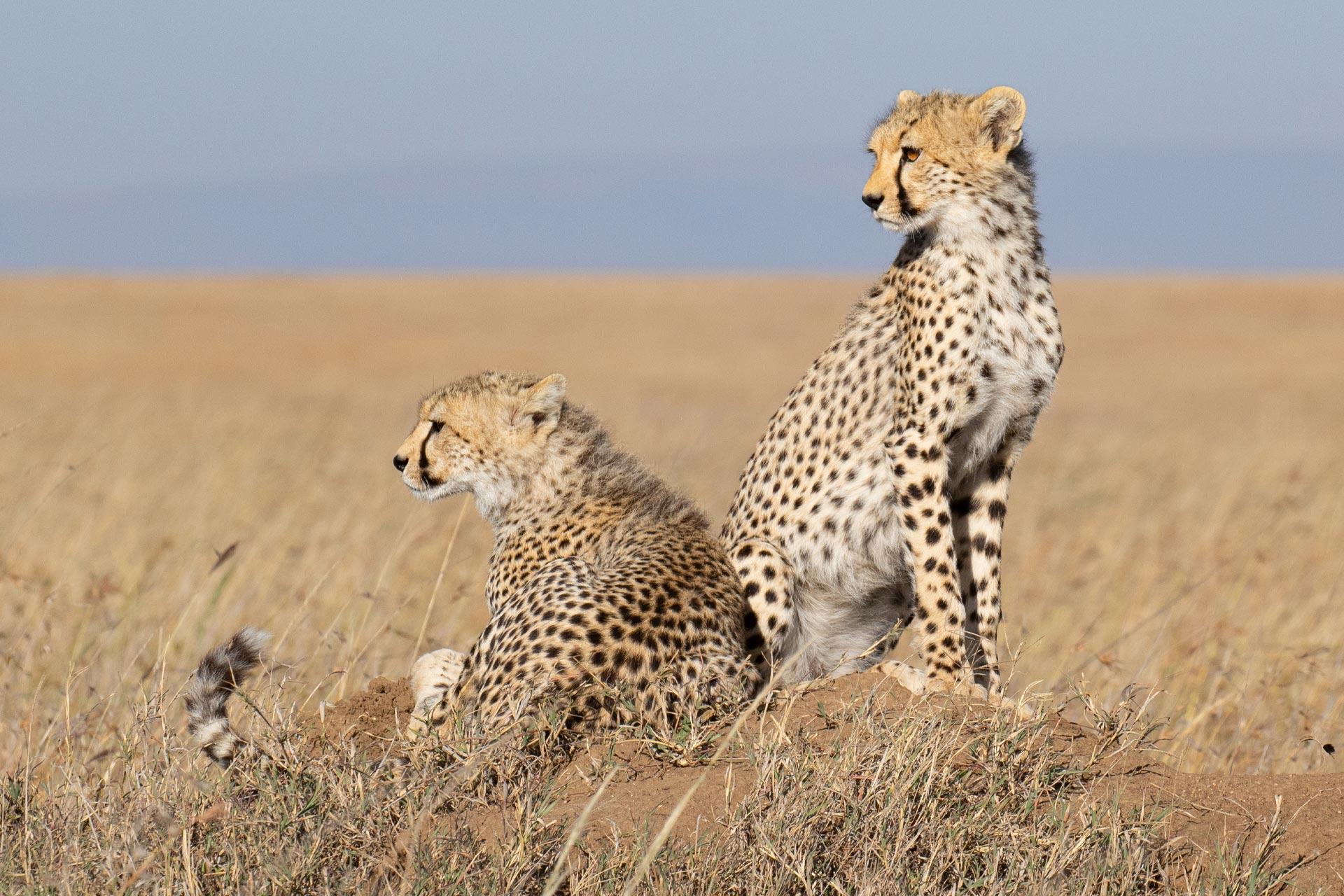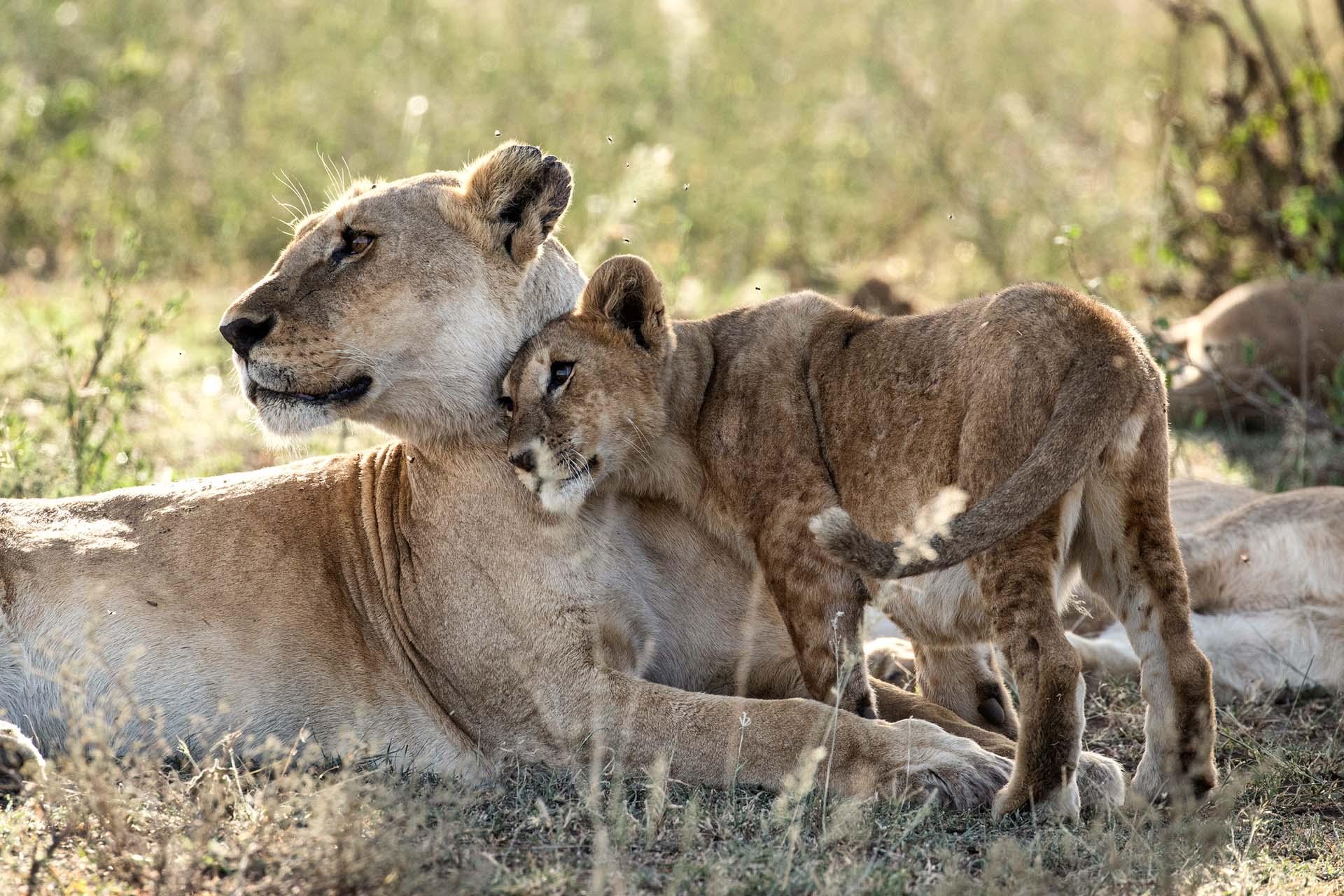 Bird Balance
The Serengeti National Park is a diverse ecosystem supporting rare species of plant and animals life. It has over 500 different species of birds making it an incredible destination for bird watching. Birds play a vital role in maintaining the balance in the ecosystem acting as herbivores, insectivores, predators and scavengers.
The Serengeti bird safari never fails to amaze, from the tiny Beautiful Sunbird to the spectacular Eagles, your binoculars and bird book will be poised and frequently ruffled.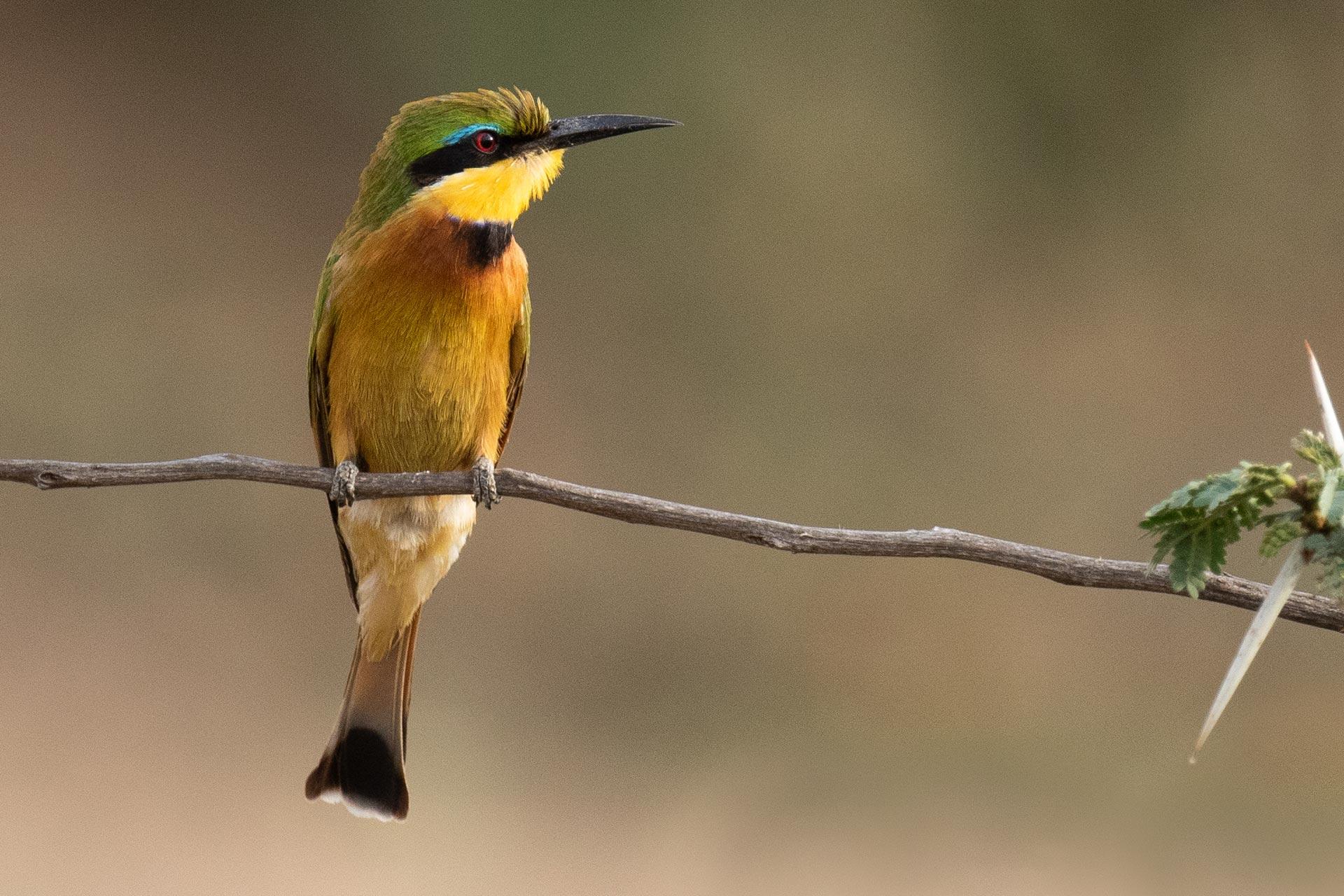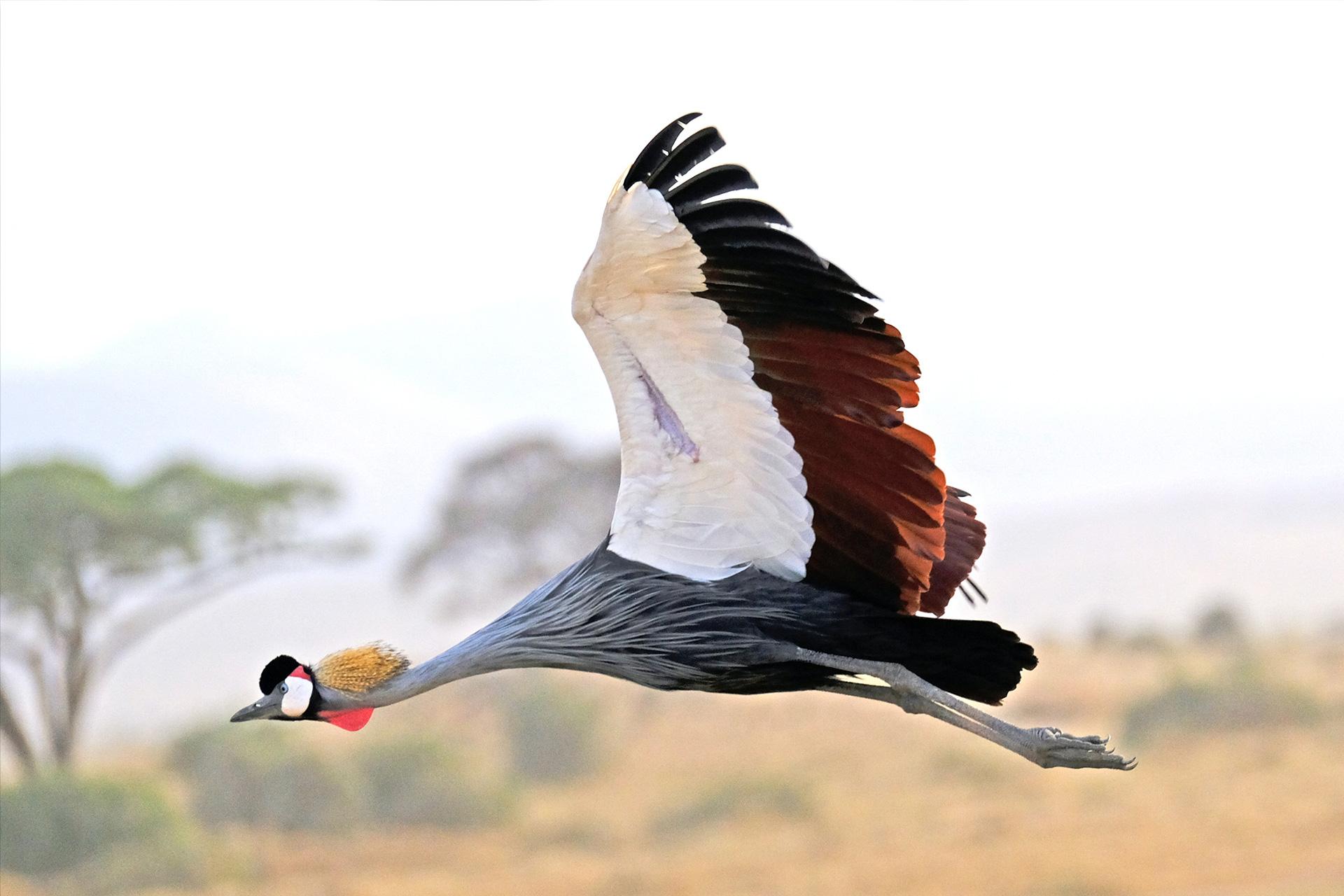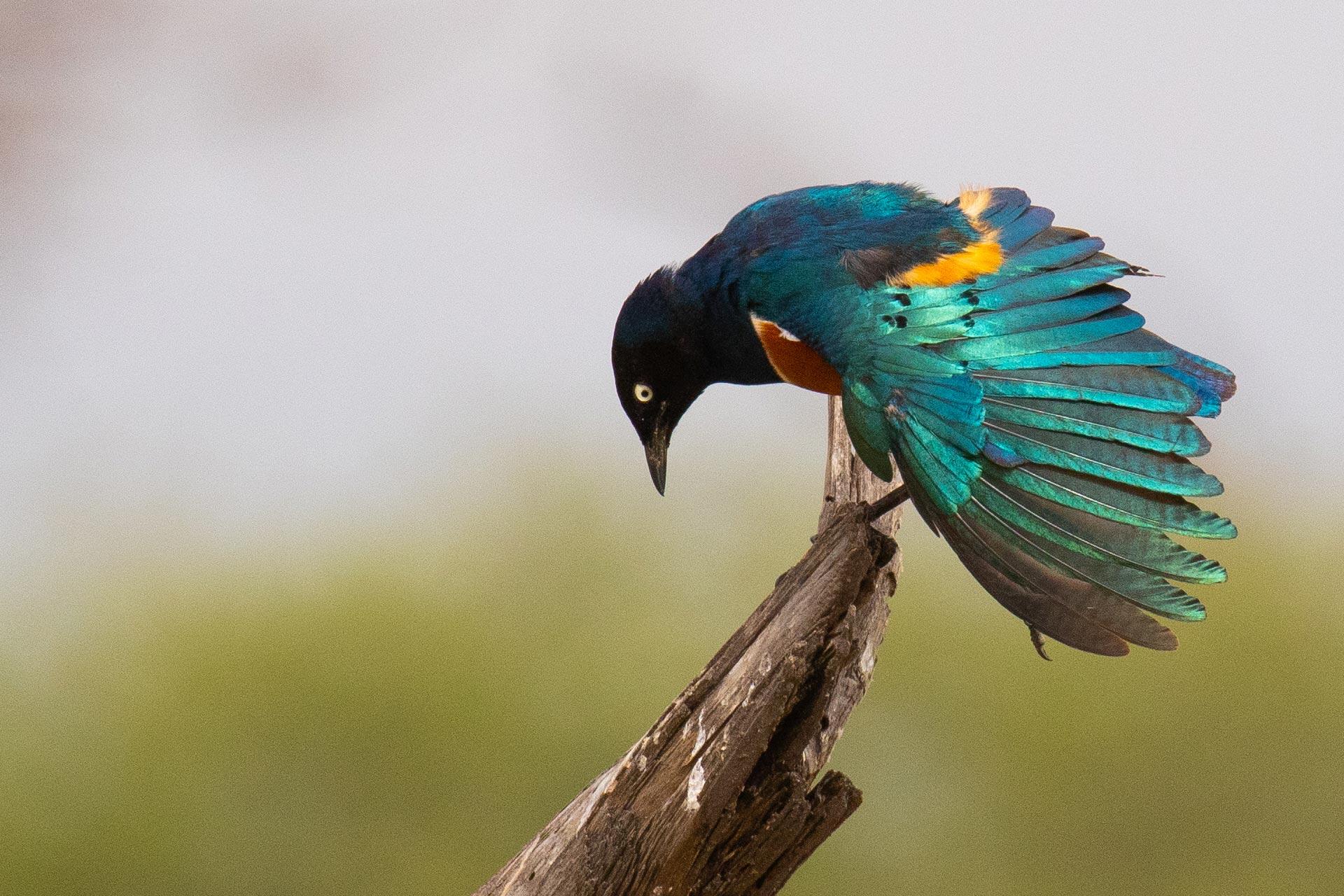 A View from the Air
When you see the earth from the air the world changes, perspectives change and great ideas are born. Balloon safaris take off as the sun rises over the Serengeti plains. A short predawn journey from the camp to the Balloon take off-site will allow you to spot some nocturnal animals such a Hyena, Leopard and Aardvark along the way.
Once the Balloon rises with the sun, the early wake-up call will begin to make perfect sense. Each journey is different, the route of the Balloon determined by the direction of the wind. As the Serengeti expands in magnificence before your eyes, the skilled pilots will guide the Balloon towards wildlife on the ground. A Champagne breakfast and toast to your return to Earth can be enjoyed under the canopy of an Acacia tree in the middle of Serengeti wilderness.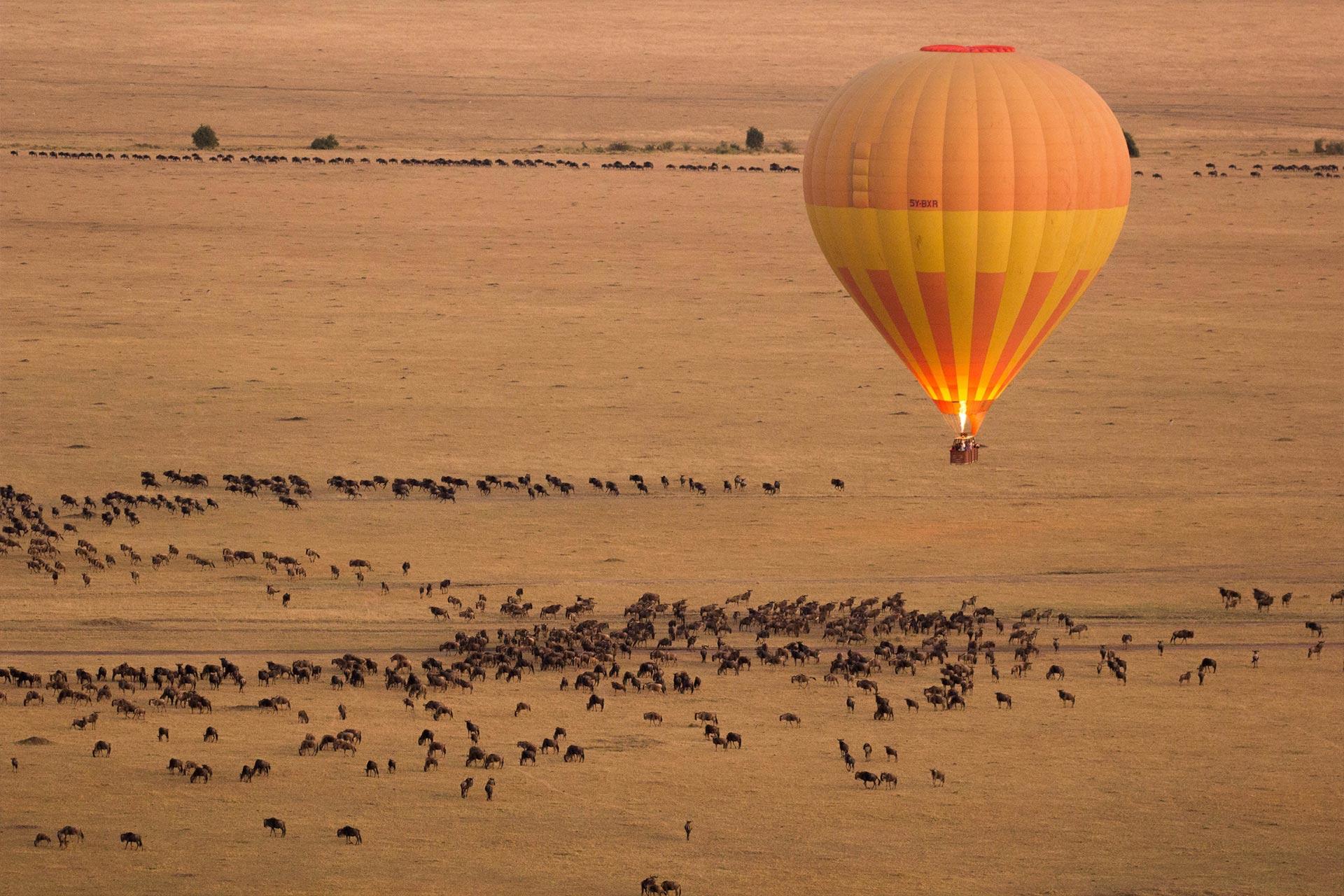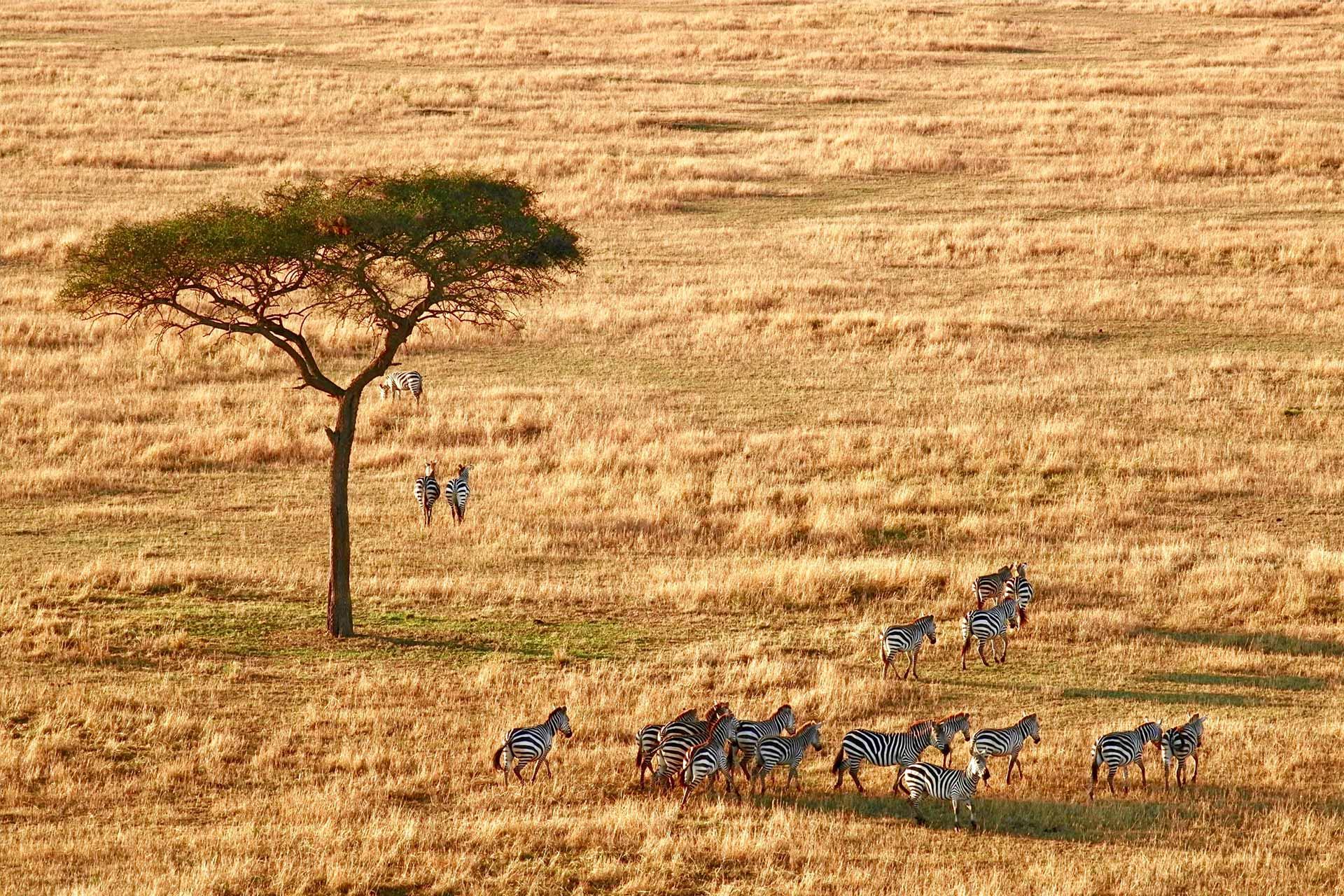 Stay a While longer
The Siringit experience is like a series of short stories unfolding that will be retold for generations. Every day on Safari is different and a tantalizing adventure into the unknown. These lasting impressions will become memories for a lifetime.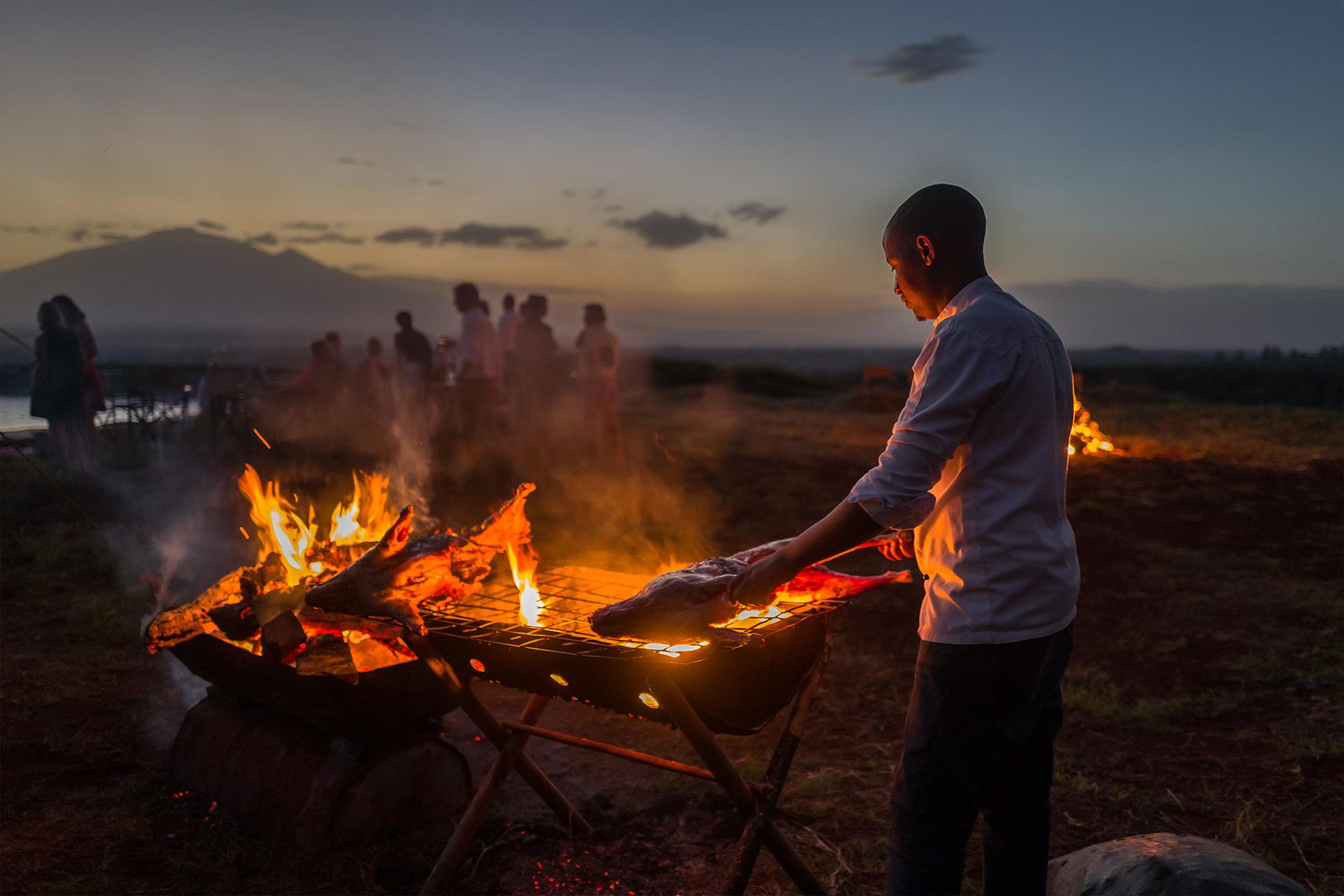 Memories for a lifetime